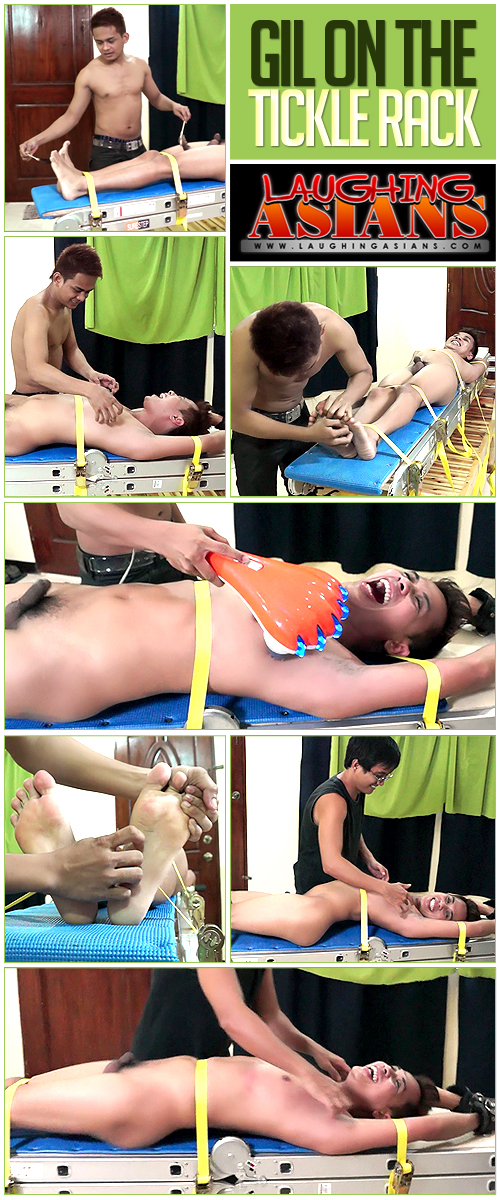 We just can't get enough of gorgeous Gil! We brought him back for some more
tickle fun, and this time we strapped in on our tickle rack. Willy-Boy starts
the tickle fun using feathers, fingers, and the tiger paw vibrating tickler
which sends Gil into hysterics. Then expert tickler Ricky comes in to finish him
off with his sadistic tickle torment.
All exclusive and
original foot and tickle fetish sex videos!


Get FULL ACCESS to the entire CJXXX Porn Network with your LaughingAsians membership!!