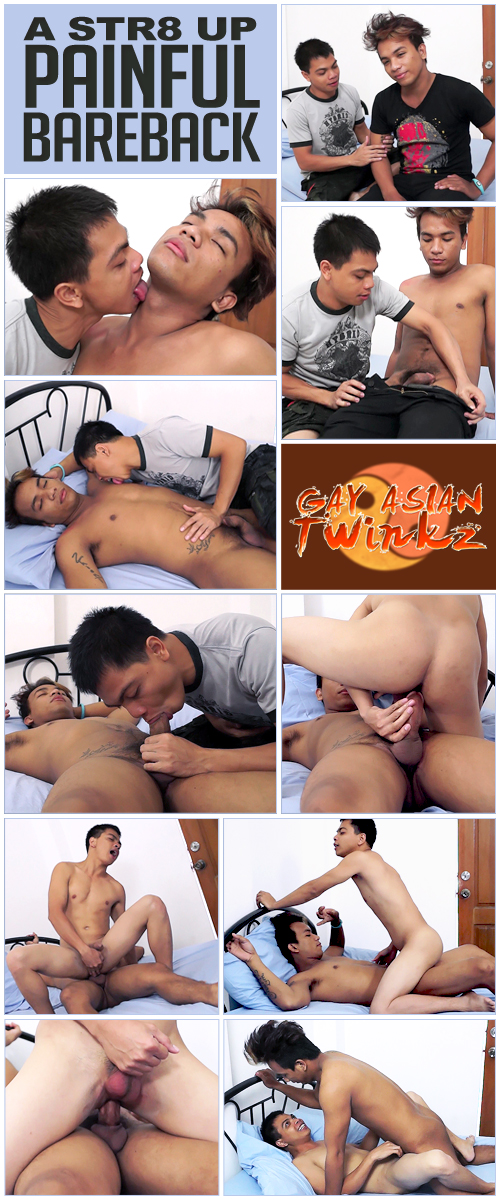 Handsome Asian boy Danilo lays in slumber as day breaks. His Asian twink room
mate Benjamin arrives home from working the graveyard shift and he's tired but
horny as hell. How can he resist that handsome boy laying there looking all sexy
in his briefs? He'll soon wake up and prepare himself for his workday, so
Benjamin only has a small window of time to take the opportunity to finally suck
Danilo's cock while he's still asleep. This is something he's wanted to do since
they became room mates. He musters up the courage and starts playing with his
cock. He finally gets to blow job his room mate. But Danilo wakes up and relizes
what's happening is not a dream! But he's enjoying it too much, so he allows the
cock sucking to continue. Soon the Asian boys are fucking bareback. But time is
of the essence and Danilo has to get in the shower so he's not late for work. So
they continue with shower sex as Danilo pounds Benjamin's twink ass with his raw
cock. After they're showered and bareback fucked, they finish up where they
started and Danilo releases his load inside his room mate's ass. Then Benjamin
offers him his cream pie to finish things off.
Gay asian twinks in hot gay asian videos!


Get FULL ACCESS to the entire CJXXX Porn Network with your GayAsianTwinkz membership!!