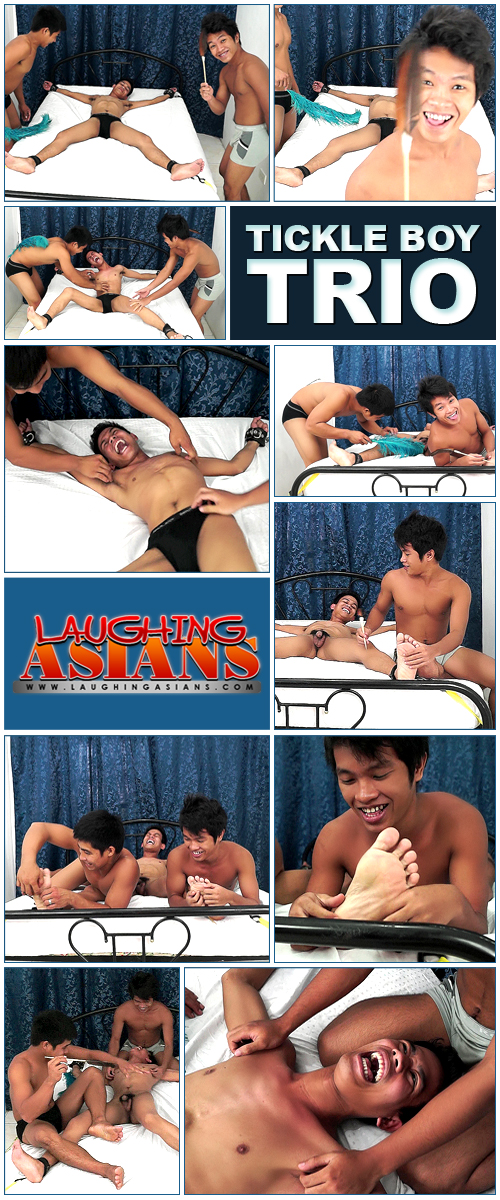 Two str8 boys team tickle gay boy! Hot Asian hunk Jesse Rivera returns after 3
years to join up with our new little Asian boy hottie Niko to release a tickle
typhoon on the adorable gay boy Warren. There's just something extra appealing
about seeing a couple of hot masculine straight boys teaming up on a defenseless
gay boy, tying him down on a bed and tickling the hell out of him. Warren has a
great laugh and level of real ticklishness. Download the full 12 minute video in
1920×1080 Full HD
All exclusive and
original foot and tickle fetish sex videos!


Get FULL ACCESS to the entire CJXXX Porn Network with your LaughingAsians membership!!