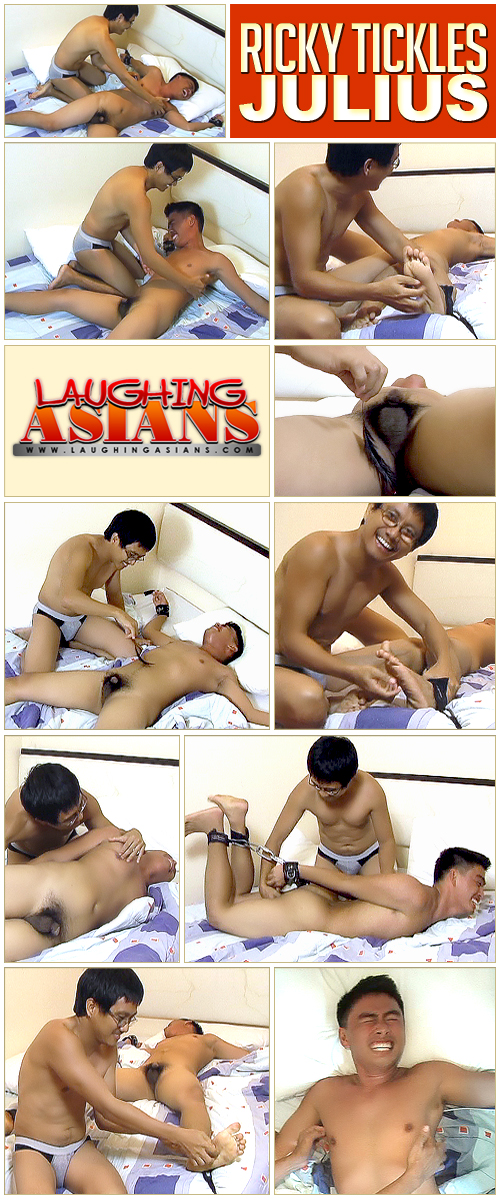 Laughing Asians Co-founder and very first Asian twink tickle boy Ricky is all
goo goo over this new cutie Julius, and couldn't wait to put him through some
expert tickle treatment. Julius turned out to be as delightfully ticklish as we
had hoped, and Ricky took full advantage of his bound and helpless smooth Asian
boy body, making Julius giggle, laugh, and scream for this entire session!
All exclusive and
original foot and tickle fetish sex videos!


Get FULL ACCESS to the entire CJXXX Porn Network with your LaughingAsians membership!!