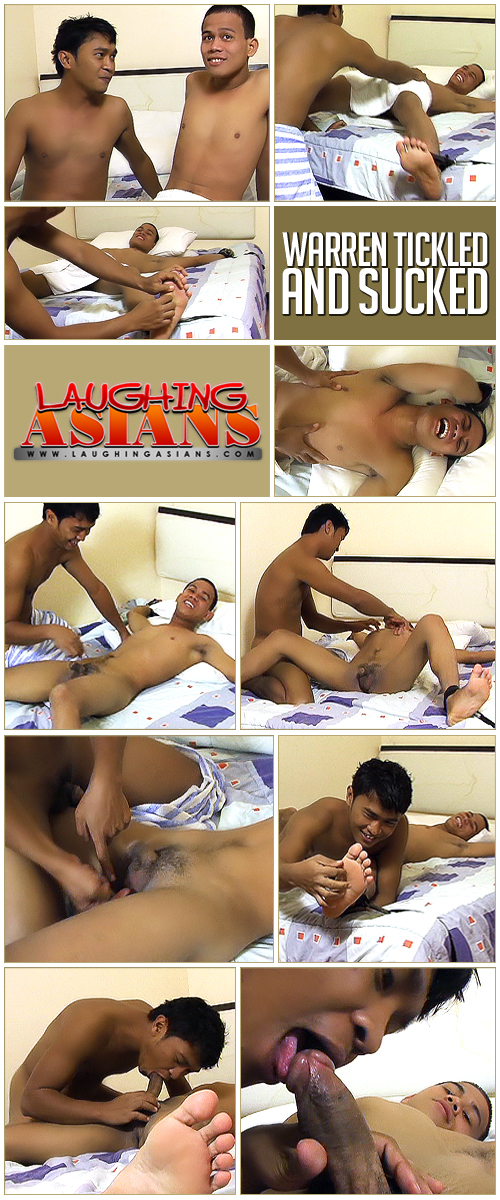 Arby meets up with Warren for some naked tickle and blow job fun and Arby shows
his exper"tease" in edging and tormenting his cute gay Asian victim. Arby ties
Warren down in bondage and pulls his towel off and begins tickling his feet.
Warren begs Arby to be nice but Arby ignores the pleas and continues tickling
his tight hot twink body. Then he wraps his lips around Warren's cock and gets
him nice and hard, moaning and in extacy. Then he starts tickling again, and he
keeps this alternating from sucking to tickling until Warren is worn out.
All exclusive and
original foot and tickle fetish sex videos!


Get FULL ACCESS to the entire CJXXX Porn Network with your LaughingAsians membership!!